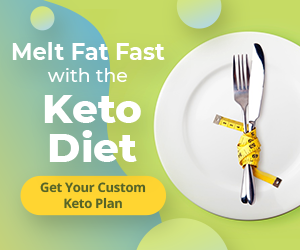 Japan is the second leading country in the world for technology, ranking just behind Finland – and followed by the United States. While the relatively small country is home to only 126 million people, (a mere 1.7 percent of the total global population), Japan has managed to take a strong lead in the tech, scientific and biomedical sectors.
The reasons for these advancements vary; however, a big part of this success can be credited to the innovative youth mentality. The country's academic performance levels, for example, are second in the world for math and first in the world for science. Japan spends over 3.5% of its GDP on education.
This focus on scholastic achievement carries over into the professional world, where Japanese inventors, entrepreneurs and engineers are constantly creating (and re-creating) new ideas backed by data. As you'll see, some of the most unique inventions in the world were made – and for now, can be found exclusively – only in Japan.
What it is: Hand headrest that lets you nap at your desk
Invented: 2015
Average Price: $40*
This weird invention is slightly creepy-looking, but it does appear to be popular. The hand-shaped head holder attaches to your desk, and you can adjust the shape of the hand to conform to your head, allowing you to take a nap at the office if you want. It's sort of like a third, urethane hand.
Head Support @biddlybop / Twitter.com
You can also use it to rest your chin while you stay awake and get work done. The hand-shaped head holder is supposed to improve your posture. The invention has been around since 2015, and it costs the U.S. equivalent of around $40 in total.
The applications for this time of invention are truly endless. For example, when stuck for hours on a long flight, who doesn't crave an extra arm to help cradle one's head for a mid-flight nap? Especially if you're wedged in the middle seat.
What it is: An exercise tool that you put in your mouth to tighten facial muscles
Invented: Unknown
Average Price: $37*
This looks like a torture device from a horror movie, but it's not. The little pink figure goes between your lips in order to strengthen your facial muscles around your jaw and mouth. This prevents skin sagging and aging. You only have to use it three minutes a day to see results over time.
Face Trainer @DEJAPAN_Global / Twitter.com
The mouth exercise training figure is made by Taruman, and it costs about $37. There are two versions: strong and normal, both of which are made of elastomer. The figure's dimensions are 2.1" by 1.3" by 1.3" for reference. You can vary the strength based on how out of shape your face is.
While at first, this might seem like a totally unnecessary invention (after all, most of us already know how to smile), medical experts have found it to be a game-changing tool for helping teach the physically disabled to better control their facial muscles.
3. Translating Smart Mask
What it is: A mask that translates language
Invented: 2020
Average Price: $50*
Face coverings and masks are commonplace across the world now, so it makes sense that one company would capitalize on the necessity. The C-Face Smart Mask covers the wearer's face while also amplifying and translating the person's voice into eight different languages.
Translating Smart Mask @Sharjah24 News / Youtube.com
Created by Donut Robotics, the plastic and silicone mask connects to a smartphone via Bluetooth to provide the translation. Interestingly, despite costing $265,000 to get things off the ground, the masks themselves will retail at just $50 when they hit the market. The C-Face Smart Mask is set for a December release in Japan.
The potential uses for this genius invention are truly endless (and well worth the price tag). From diplomacy to tourism, a mask that actively translates your words is not only a clever way to upgrade your face mask – but also could help you meet all kinds of new people along the way.