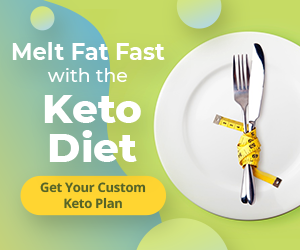 28. Umbrellas With Color-Changing Moisture-Activated Prints
What it is: Umbrella that changes colour when rain hits it
Invented: 2016
Average Price: $20.51*
RainStoppers invented this colour-changing umbrella, which reveals colourful prints once the rain hits it. This is one of a long line of umbrella-related inventions that Japan has created in recent years. The prints change, based on what you buy, but one of the more popular ones in the butterfly design, which costs $20.51.
Umbrellas With Color-Changing Moisture-Activated Prints @japantastic / Youtube.com
The RainStoppers company has designed pretty much every umbrella imaginable. The moisture-activated one is made of pongee fabric and has a wooden hook handle, auto-open button, and fibreglass frame. According to Statista, design is the fourth-most important factor for Japanese purchasers when buying an umbrella (behind price, size, and weight).
While the colour-changing gimmick might offer more of an aesthetic appeal than any practical use, it does have one interesting side effect: umbrellas will remain colour-changed when damp, meaning you'll have a visual reminder of your umbrella's status when choosing which one to take out in the morning.
What it is: A mask that stops food from getting into hair
Invented: Unknown
Average Price: $10*
Noodles and other wet dishes are common at mealtimes in Japan, so it's not surprising that someone came up with this quirky invention. While these wearable splash guards are designed to stop pesky noodle juice from getting into your hair, they never really became a commonly used item.
Splash Protector @Cher Ross / Pinterest.com
That's not to say that they aren't very handy, though. Made from silicone, the guards perfectly frame your face in case of messy accidents. It's not the most fashionable thing for diners to wear, which might explain why they're mostly used at home and not out at fancy restaurants.
What it is: Helps you create space between your toes
Invented: 2016
Average Price: $75*
Made by Genki-kun, the Genki-kun Toe Stretcher aims to help people that have foot problems. If your toes are too close together, that can cause circulation problems and foot stress. The Genki-kun is made of soft material that places a rod between each of your toes, creating space and hopefully stretching the toes enough that they naturally become more spaced out.
Toe stretcher @Sue Hindle / Pinterest.com
The Genki-kun is available in three sizes and various colours, and it is made of polyethylene. It isn't uncomfortable, but it works over time to help you improve balance and create more space between the toes. FYI: it's not waterproof, so don't wear it in the bath.
Those hoping to extend their toe-gaps should be careful not to wear this device for longer than the recommended period. After all, with so many tiny bones and delicate ligaments in the human foot, it's better to err on the side of caution with most foot-related things.