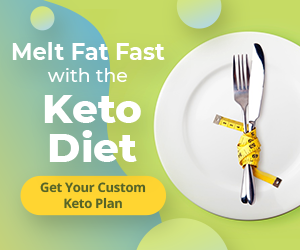 In this Canva review, you will learn everything you need to know about Canva. Canva is one of the best graphic design software for both skilled and unskilled users. It is aiming to be a one-stop platform for everything graphic design. It is probably the most popular online graphic design tool, with more than 30 million users and a valuation of $6 billion.
The app comes with an impressive number of features and you can use it for many graphic purposes. Whether you are looking to add text and stickers to your photo or completely revamp the theme of a brochure, Canva is a great tool to do so. Read our full Canva review including Canva pricing and verdict.
This Canva review is a long read as I wanted to be as comprehensive as possible. If you're pressed for time, please make use of the table of contents to skip to sections that interest you most.
Canva Review – What Is Canva?
Canva is completely a design software for anyone who is not an experience designer. Some people see it as just an image design software, but it is much more than that. from PDFs to printables to flyers to invoices to websites to infographics, you can design everything with Canva.
Depending on your experience, you can start with templates or from scratch. It has a web version and apps for mobile phones and desktops.
You can use Canva as a simple browser-based photo editor, but its true potential lies in transforming simple snaps into creating design elements like social media posts, invitations, flyers, posters, logos, Facebook page's header or cover image, Instagram carousels, etc.
The free version of Canva offers a generous dose of features and templates that you can use to create stunning graphics without the need to know anything about graphic design.
Canva Review – Canva Features
Canva has some amazing features that anyone can easily make use of to create any type of design they want, below are some of the numerous features of Canva:
1. Photo Effects That Improve Photos
If you are looking to enhance your photos, Canva provides you with cool effects. You can add effects to both the photos you upload and the ones Canva provides. When you select a photo, effects will show at the top of the editor.
These effects will allow you to crop photos, flip them, add filters, and adjust blur, brightness, saturation, contrast, etc. you can also add effects such as Liquify, Background Remover and Duotone. You can access most effects with the free plan, but you need to subscribe to be able to use effects such as Background Remover.
2. Access To Templates, Images And Videos
Canva is providing you access to over 75 million photos and videos and over 420,000 templates if you subscribe to its Pro Plan, but you can still get a fraction of those with the free plan.
To use these templates, click the Template tab when you are on the Editor and Canva will find templates based on the design type you have chosen. You can search the templates by language or colour or scroll through.
To find photos, click on the Photo tab and choose images in a similar way to the filters. You can also upload photos from your computer by using the Upload tab. You can also photos in the More tab. You can also access photos and videos directly from Flickr, Facebook, Pexels, Pixabay, Instagram, Google Drive, Dropbox, YouTube and more websites.
You can add videos via the Video tab.
3. Font Library
Canva offers a font library under Text and you can choose from dozens of fonts ranging from simple fonts to sophisticated ones, with individual fonts and font pairs. By searching a font, Canva will find individual font and fonts that pair perfectly with it. You can select a pair and add your text.
If you subscribe to a Pro plan, you can upload your choice fonts, provided you have a license to use the font.
4. Access To Shapes, Icons And Stickers
With Canva, you have access to icons, charts, stickers, shapes, gradients, grids and more via the Element tab. You can add them to your photos and adjust size, transparency and colour.
5. Drag-And-Drop Editor
The drag-and-drop editor feature makes it easy to work with videos, photos, elements, fonts and templates. When you choose what you want to create, you will be presented with all the relevant items. You can add them by simply dragging and dropping. Within a few minutes, you should be able to create engaging visuals.
6. Animate Images With Canva
Canva allows you to apply animation effects by just clicking on Animate. When you click on animate, it shows all the effects you can use. Those that are free include Rise, Pan, Fade, Breathe and Block. Paid animations are also available. You can play around with these animation effects to create beautiful graphics for your business.
7. Create More Than Images
Some people think Canva is only about image creation, but you can create a lot of things including planners, invitations, blog banners, menus, newsletters, business cards, websites, workbooks, flyers, certificates and more.
8. Publish Directly To Social Media Or Schedule
Just like many online photo editors, Canva allows you to share your image to some top social networks. A convenient feature recently added to Canva is scheduling your posts to social media such as Twitter, Facebook, Facebook groups, LinkedIn pages, Tumblr, Pinterest and Slack.
9. Brand Kit
The Brand Kit is s storage for your brand asset, including logos, brand colours and fonts. The importance o this is that you can access your assets easily while designing. It saves you a lot of time and helps you to maintain consistency across all your designs.
You can only get the Brand Kit if you subscribe to the Pro plan or Enterprise plan. You can create one Brand Kit with a Pro account but you need to upgrade to the Enterprise account to create more brands. This feature is better suited for agencies that design for corporations that house several brands or multiple clients.
10. Content Planner
Another recently introduced feature is the content planner. With content planner, you can view all the images you've scheduled. If you find gaps in the calendar, click the "+" sign to add a design you created earlier or create a new one immediately.
Canva Review – Interface
To use Canva, irrespective of the plan you choose, you have to sign in. You can create an account if you don't already have one. The sign in or the account creation process is simple. You can use your Google profile to do that. If Google is not your thing, you can use your Facebook account as well.
Once you create an account and sign in, Canva will start the onboarding process. The first thing you will see is a popup screen that will ask you to choose the purpose of using Canva. This will allow Canva to personalize your profile with the necessary templates.
Canva's most appealing feature is its ease of use and the fact that everything is perfectly laid out and organized. You just need to tell the software what you want to design and you will be met with thousands of layout options and templates. One of the strengths of this tool is the number of templates you can work with, which run into thousands even for free users.
Also Check…

Once you have a blank page or a template in front of you, you can get elements together without any hassle. You can choose to change the entire theme of a design – background images, fonts, colours – with a few clicks. So it won't take you long to begin personalizing the basic template so that it fits with your brand image or anything you are designing.
Canva layouts are a little more restrictive than top-tier professional tools. Though you can take complete control of where everything is designed, there is not quite the same level of depth when it comes to pixel-by-pixel tweaking. However, Canva does an excellent job of keeping everything simple for beginners while also packing in lots of features needed by more ambitious designers.
You are greeted with helpful guides as you move elements around the page. These guides help you to keep everything aligned and remain consistent. Whatever you are looking to do, whether it is embedding a video, or dropping in a new background, Canva makes the process intuitive and stress-free.
The same approach is evident in mobile apps too, but it is not quite as easy to manage and adapt designs on a smartphone. However, the Android and iOS apps are user-friendly as the main web portal. The quality of the work you get on your mobile will amaze you.
Canva Review: My Verdict
Not everyone is a graphic designer. However, if you are running a small blog or a small business, you will need graphics. Hiring a designer might not be a possibility with strict budgetary constraints.
This is where Canva fits in. Even with its free tools, you can create stunning graphics that you are free to use on your blog or business website. Yes, there are many tools that you cannot use with the free-tier plan, but whatever you have with the free option is good enough to let you get your hands dirty with designing!
It comes with a very intuitive interface that even the most rookie person in this world can get the hang of within minutes.
I have been using Canva for 3 years now, and below are some of my designs, I've also been able to make few bucks designing Instagram carousels and other social media images for buyers on Fiverr.
Whether you opt for a free plan or a paid plan, Canva is worth your time and money. There are some problems with Canva that I believe should be fixed.
This brings us to the Pros and Cons segment of Canva. Let's see its strengths and weaknesses.
Pros and Cons of Canva
Just like any other service in this world, Canva is not alien to the concept of pros and cons. There are many advantages, and albeit some disadvantages that you should know. So, let's get started with them.
The Pros of Canva
It is simple and intuitive – perfect for rookies.
You can create various types of designs that include logos, Instagram posts, Facebook posts, videos, invitations, infographics, etc.
It has thousands of premade templates ready for use.
The Premium version comes with free stock images that you never need to pay for separately.
The free version has many amazing features that can help anyone to get started with designing without spending a dime.
It rules out the need for hiring any professional designer, allowing you to save a lot of money in the long run.
The free version remains free forever.
Canva allows you to control every aspect of your creative work. You can dabble with fonts, colour, animation, and more.
It will allow you to use your photos and videos. You can upload them to Canva and use them.
Your projects remain saved on Canva, allowing you to go back to them and edit them whenever you want.
You can resize and creative designs whenever you want with a simple click (available only for the pro or premium users).
Canva has cross-browser compatibility. It means that you can use it from any browser of your choice. However, I will recommend not to use Microsoft Edge as I have seen some pixelation while looking at the video options.
The designing process is very streamlined. It has all tools arranged neatly and intuitively.
The learning curve is minimal. You can jump straight into designing with a do-it-yourself mindset.
Canva allows connecting your social media accounts. Doing so will allow you to post your work directly on those platforms.
It allows for team collaboration.
The Cons of Canva
For those who are not comfortable with drag-and-drop functionality, it can become a bit clumsy, but not so clumsy like Wix Website Builder that frustration sets in.
It will not allow you to create custom graphics from scratch. It will allow you to assemble graphics and create something that suits your taste and your brand image.
Only Canva Pro users have access to some basic graphic designing features like alpha transparency for PGN images. Free users can never get that.
The stock images and the premade templates are somewhat generic with a business slant. So, if you are looking for something super fun and creative, Canva may not be that great an option.
It will not allow resizing the designs for different screens without upgrading to the pro version.
There is a functional inconsistency between the web version and the mobile app versions.
The collaboration tool is not what you would expect it to be. You can add members, but they cannot work from the inside (that is, simultaneous working is not allowed). Team members have to work separately. They can create new designs, edit your design, etc. But when you are working on a design, someone else cannot work on it or leave a comment on it.
It is difficult to use Canva on small screens.
Okay, now that you know about the pros and cons, it is about time you learn about the pricing and the key features of different plans.
Canva's Pricing Structure
Canva has three different pricing tiers. They are:
Canva Forever Free Plan
If you use this plan, you don't have to pay a dime. You can keep using it for as long as you want without limit.
The core features of the Canva Forever Free Plan include:
250,000+ free templates
100+ design types (social media posts, presentations, letters, and more)
Hundreds of thousands of free photos and graphics
Invite members to your team
Collaborate and comment in real-time
5GB of cloud storage
Click Here To Sign Up For Canva Free Plan
The Canva Pro Plan
The Canva Pro plan  12.99 USD per month and $9.99 when billed yearly, which is $119.99 for a year. The number of users allowed on this subscription is 1 and for each additional user, you need to pay an extra 12.99 USD per month or 9.99 USD per month but billed annually.
The core features of the Canva Pro Plan include:
Everything Free has, plus:
Create 1 Brand Kit and upload your own fonts and logos
One-click design Magic Resize
420,000+ free templates with new designs daily
75+ million premium stock photos, videos, audio and graphics free-to-use
Save designs as templates for your team to use
100GB of cloud storage
Schedule social media content to 7 platforms
The Canva Enterprise Plan
There is only one pricing model in the Enterprise Plan. You have to pay yearly at a rate of 30 USD per user per month. Since it is an annual billing model, you have to pay 360 USD upfront. You can add additional team members at the same price.
The core features of the Enterprise Plan include:
Everything Pro has, plus:
Establish your brand's visual identity with logos, colours and fonts across multiple Brand Kits
Control your team's access to apps, graphics, colours, logos and fonts with brand controls
Control team uploads into Canva
Built-in workflows to get approval on your designs
Set which elements your team can edit, and stay on-brand with template locking
Unlimited storage
Single-sign on (SSO)
24/7 Enterprise-level support
I will not go into the detailed feature list. You can find them directly on Canva.
Click Here To Sign Up For Canva
Who Is Canva Best Suited For?
Canva is perfect for small business owners, marketers, and online entrepreneurs who want to quickly design things without any hassle.
Designing with software such as Photoshop is good but you need time to learn the software. With Canva, you can start designing immediately without having to go through any learning curve.
In fact, if you use a tool like Photoshop, you might have to invest in a better and more expensive computer because Photoshop is a heavy-duty software.
Also, Photoshop is not the best software for designing multi-page documents for print and digital as you will need a tool such as InDesign which will cost extra time and money.
However, Canva can do all that with just drag-and-drop. It is also free and easier to use. In fact, if you are choosing a paid version, you can go for a plan for $12.95/month.
Canva Review Conclusion – Do I Recommend Canva?
Yes, I do! I recommend Canva to anyone who wants a free or cheap design option. I recommend it to anyone who is a noob in the design world and to anyone who doesn't have a big designing budget.
Yes, Canva has some obvious shortcomings, but that doesn't make it any less than a reliable and efficient design tool. I use Canva daily. Be it infographic design or be it a Facebook post, Instagram Carousels, Canva is always there to help you in your design journey.
And although it is believed to be for noobs and unskilled users, in the hands of an experienced designer it can be used to create stunning designs.
Canva is indeed a very useful tool that can be a life saviour. Use it. You won't regret it!
Click Here To Sign Up For Canva