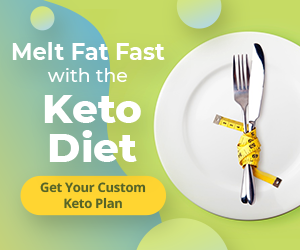 If you are ready to start a blog, then you need to choose and register your domain name to kick off. If you are a beginner with no prior experience it can be quite tricky to go through this process, but here is the good news, you can find a domain name quickly and even get it for free.
In this blog post, I will show you how you can get a free domain name.com, .net .org or any other TLD of your choice.
Without wasting much of your time let's dive right in.
Get a Free Domain Name With Bluehost
One of the best ways to get a top-level domain name for free is by using Bluehost, normally when you are ready to create your website, blog or portfolio, you'll need a host to publish your website online. And Bluehost is one of the best Web Hosting providers out there with over 2million, satisfied users, this web host is even endorsed by WordPress.
Here's the best part, when you purchase any hosting plan from Bluehost, you'll also get a Free domain name of your choice, this way you save the cost of having to pay for a domain name and kill two birds with just one stone.
If you are ready to create your website/blog follow the step by step guide on how you can get a free domain name with Bluehost.
To get your free domain name visit the Bluehost website, once you're there you'll see different options in the top bar menu, click on Hosting.
Bluehost offers 3 types of web hosting
VPS hosting
Shared hosting
Dedicated hosting
These 3 Web Hosting comes with a free domain name for the first year.
If you are a beginner and you need a host to get your website up and running, shared hosting is the best hosting for you. VPS and dedicated hosting are more expensive and they provide features and resources you most likely won't be needing any time soon.
Step 2. Choose Your Preferred Hosting Plan
Now you need to select the hosting plan you want.
Under the shared hosting type, Bluehost offers several hosting plans. check the image below for the pricing of the different hosting plans.
Below is a list of what each of the shared web hosting plans features
Basic Plan
You can host one website
50 GB of storage
Unmetered bandwidth
Free SSL certificate
Custom themes
Five parked domains and 25 subdomains
Free Domain – 1 year
Free CDN Included
Plus Plan
You can host unlimited websites
You also have unlimited SSD storage space
Custom themes
Unlimited domains, parked domains, and subdomains
Office 365 Mailbox free for 30 days
Free Domain – 1 year
Choice Plus Plan
Can host unlimited websites
Get unlimited SSD storage
Custom themes
Free Domain – 1 year
Free CDN Included
Office 365 – Free  for 30 days
Free Domain Privacy
Free Automated Backup – 1 year
Pro
Unlimited Websites
Unlimited SSD Storage
Custom Themes
24/7 Customer Support
Optimized CPU Resources
Free Domain – 1 year
Free CDN Included
Office 365 – 30 days free
Free Domain Privacy
Free Automated Backup
Dedicated IP
Free SSL Certificate
My recommendation: The Basic plan
The basic plan is more than okay and perfect to get the most of you read reading this up and running. You can choose to upgrade if you need the features in the other plans.
Note: Regardless of the plan you choose you are still going to get a free domain.
Step 3: Choose Your Domain Name
Once you select your web hosting plan a new page for a domain name will load as seen in the image below.
From here you can either add an existing domain(if you have one already), Create a new domain name or skip this step and create your domain later.
Since you are reading this post I'm guessing you want to get a free domain name, type your preferred domain name in the "Create a new domain" search box, choose the extensions you want and click on next.
I'll recommend that you get a .com domain, but if the domain name you want is not available you can choose other extensions. You can also make ready several names options and stick to .com
Bluehost domain extensions .com, .net, .org, .co, .biz, .us, .online, .site, .webspace, .space, .tech, .store, .blog, .info,  .club
Step 4: Create Your BlueHost Account
Once you find the domain name you want, you will be directed to a new page to create your Bluehost account.
If you didn't get the domain name you want, you can skip step 3 and continue with account creation, you will still get the domain when you find an available domain name.
The account creation process is straightforward and just fill in the required details in the image below
These are the basic information you will fill out on any web host and domain registration website, to get the free domain you have to complete this step.
Step 5: Select Your Host Billing Terms
Once you fill in the necessary information, the next step is to choose your billing terms.
Bluehost offers varying prices based on the term of your web hosting contracts. They have 12, 24, and 36 months contracts.
Below is the price for each term of the shared hosting basic plan
12 month — $4.95 per month ($59.40 )
24 month — $3.95 per month ($94.80)
36 month — $2.75 per month ($99 )
Note that these prices are only valid for the first year subscription, once your hosting plan expires you will renew at the original prices.  $8.99 monthly for the 36-month plan and $9.99 for the 12-month plan.
The 36-month contract gives you the best discount rate, however, you'll have to pay for all 36 months once, which is $99. Most people will pay $59.40 for 12 months to save money. But some would prefer to pay $99 for a 3 years contract and save more money in the long term.
Step 6: Choose Add-Ons
After choosing the term you want to pay for, you can add extra add-ons to your hosting plan if you want. However, this step is optional. You can Just Proceed with payments and Now you have your free domain and a host to get your website up and running.
Other Ways To Get Free Domain
Although I do not recommend this method, if you are short on cash and need a free domain, you can get one by using Free ccTLD Services and register a free domain with country codes like
.tk — Tokelau
.ml — Mali
.ga — Gabon
.cf — Central African Republic
You can get any of these by going to freedom of dot. tk
However, if your goal is using this as a professional website, then I do not recommend this type of domain service as they have poor reviews and the user experience is unpleasant. People won't take you seriously and ranking your website on the search engine result page is nearly impossible.
Another way to get a free domain is to look for a domain registrar that gives you a free domain and in return, they'll place advertisements on your website.
I do not recommend this, because you have no control over the kind of ads being placed on the website. Additionally, if you end up pulling massive traffic to your website, you won't get any revenue from the ads running on your website. Basically, you'll be slaving for the domain registrar's benefit.
That concludes how to get a free domain guide, note that this post contains affiliate links, when/if you purchase any service through my affiliate link, I'll get some kickback with no additional cost to you. This is how I make money to keep this blog running, thanks in anticipation.