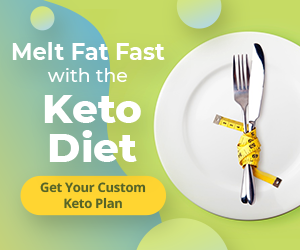 Do you want to start a blog but don't know how to go about it? Well, you've come to the right place.  In this blog post, I will walk you through 3 simple steps process to start a blog and get it up and running in no time.
The 3 Steps To Start A Blog:
Coming Up With Domain Name
Purchasing Hosting & Installing WordPress (Blogging Platform)
Applying a Theme to Make Your Blog Attractive
Coming Up With Domain Name
I want to believe that you have already decided on a niche for your blog. With that out of the way your need to come up with a domain name for your blog.
What do you want your domain name to be? This is what your audience will enter in their browser to visit your blog.
Mine is reviewcable.com
Here's how you come up with a domain name → Take a pen and a piece of paper → Write down as many different ideas as possible. Try to keep it short, related to your niche, and possibly include a keyword in it.
Make sure it is easy to remember and catchy.
Once you come up with possible names, proceed to purchase your domain name, SCRATCH THAT! Here's is the fun part.
You can get a domain name for free for one year (.com| .net | .org and other extensions) I will tell you how in the next step
Purchasing Hosting & Installing WordPress
The next step is to purchase a web host for your blog so you can publish your website online, I recommend Bluehost and for good reasons.
When you purchase web hosting from Bluehost, you will get a free domain name of your choice for free for one year.
That's not all, Bluehost is one of the best web hostings companies in the market with over 2 million sites hosted and oodles of positive reviews from happy buyers. Bluehost is super fast and beginner-friendly Check out my detailed review here.
Now let's proceed To Purchase Hosting.
Click Here To Visit Bluehost Hosting (get 67% off and a free domain)
Click on "Get Started" button
Bluehost host provides several hosting plans with different features, the basic plan is perfect to help you get your blog up and running.
Once you choose your preferred hosting plan you'll be directed to a new page. On the next page, you can claim your free domain name. If you are yet not ready with your domain name, you can click on Choose later.
On the next page, fill up your contact information. Pay special attention to package extras as you can skip a few things to save some money. In fact, you probably do not need any of the extras.
Another thing which I highly recommend is to purchase hosting for 3 years upfront which costs around $106 at $2.95 per month. This ensures you get around 67% off for 3 years.
Paying for one year will cost $59 at 4.95/month for the first year and the annual renewal will cost $119.88 at $9.99 per month.
As you can see the 3 years own is a sweet steal and a better deal.
However, if you are on a budget and can't afford to pay for 3 years, then you can go for 1 year too. That's fine.
Once you have filled in all the necessary information, choose your preferred payment method and complete the purchase.
Installing WordPress:
Here is another reason why I highly recommend Bluehost:
Once you are done buying hosting + domain name, Bluehost will automatically install the WordPress software on your domain name.
That means your blog is installed automatically and will save a lot of hassle for beginners who just want a ready-made blog.
Making Your Blog Attractive
Once you install WordPress you want to make your blog attractive, install attractive and fast WordPress themes, install plugins and the necessary pages then start publishing quality content.
If you need help setting up your WordPress blog after you have purchased Web Hosting From any of our affiliate links, then shoot me an email at [email protected] and I'll help you set it up for free.