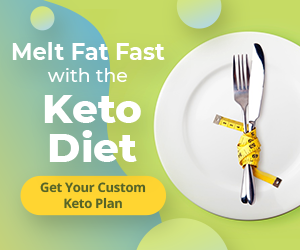 Best Fitness Apps for apple: Whether you're a dedicated workout enthusiast or you are just starting, the Apple Watch has evolved as an ideal choice for your health and fitness routines. Tracking your workouts and achieving your goals is an excellent way to maintain and improve your mental and physical health, and the Apple Watch is here to help.
The Best Fitness Apps For Apple Watch
Begin by downloading some of the best fitness apps available. We have compiled a list of our favorites so you can spend less time browsing the App Store and more time hitting the gym.
MyTraining
You get excellent health and fitness training as well as a community of exercise enthusiasts with the MyTraining Workout Tracker Log to help you stay committed or be in shape. Coaching from world-class coaches, weight lifting and functional training, workouts from a comprehensive library, and the option to customize personalized routines are just a few of the free features.
The app's exercise database contains video-based demo routines for the arms, legs, chest, thighs, shoulders, glutes, abs, and more. A subscription version provides you with frequently updated ready-to-use programs, a fitness calendar to track your progress, and private chats with a qualified coach.
7 Minute Workout
7 Minute Workout is a delightful app that offers a daily high-intensity interval training workout that does not require any equipment. This is great for people who want to work out without going to the gym or searching for a quick workout. The app combines 12 high-intensity bodyweight workouts that last 30 seconds each with a 10-second rest period in between.
The workouts may be started immediately from your Apple Watch, and everything is synced to HealthKit. On the App Store, 7 Minute Workout is a free download with in-app purchases.
SmartGym
You can customize and manage all of your fitness routines with SmartGym, as well as add and rearrange exercises, set a timer for certain workouts, and choose from over 250 pre-built exercises with graphics and animations.
SmartGym allows you to keep track of your workout history, progress, and body measurements, as well as share your workout routines with others.
The Apple Watch monitors your heart rate, distance traveled, and calories burned, as well as allowing you to customize your workout straight from your watch.
Two routines, ten histories, and two measurements are available in the free version of the SmartGym app.
Unlimited routines, histories, and measurements are available with a subscription, as well as a premium account that synchronizes all data to the cloud. A new workout database, a fresh watch edit screen, smart fill, new workout programs from professionals to help increase performance and conditioning in basketball, tennis, and golf, and an even more intelligent smart trainer are all included in the updated version.
Pocket Yoga
Pocket Yoga allows you to create your own yoga session wherever you choose and exercise at your own pace. You get access to 27 different sessions which you can choose from based on the one suitable for you, with updated versions introducing over 60 additional postures.
A built-in pose dictionary walks you through the entire session, explaining the posture, alignment, and benefits of each posture in depth. Hundreds of illustrated photos demonstrating proper posture and alignment are complemented with a comprehensive voice and visual guide.
When you're practicing on your iPhone, the Watch app shows you extra information on your wrist, such as your current position, remaining time, heart rate, and calories burned. Better remote and AirPod control, external music connectivity, and the option to play practice audio to several speakers at the same time are all included.
HeartWatch
With HeartWatch, you can individually monitor the old ticker in various modes: Waking, regular, workout, and sleep. The app accesses your heart rate and workout readings from your watch, while an instant background update lets you view your latest heart rate.
You can take a live pulse any time by tapping the Pulse gauge. You can also begin an exercise routine in the app and get live updates on your heart rate zone. The app also lets you track sleep and view multiple sleep sessions in one day. Daily exports support multiple days while heart rate recovery ratings now reflect age and gender, and summaries include weight.
Strava
Strava lets you start, complete, log, and save fitness sessions directly from your wrist, with the app showing travel distance, run length, average pace, and current heart rate. Strava also lets you switch to a different sport if you want to record other activities. The Beacon feature lets you share your location and track live fitness stats.
Swimmers see auto sets when recording workouts on Apple's Workout app and importing them through the Strava Health sync. Workouts with manual laps have improved lap time calculations, including moving and elapsed time. Improvements to the OpenStreetMap to Routes help runners and bikers avoid dangerous roads, and the map now highlights transit stops including metro, bus, train, and bike-share stations.
Liftr – Workout Tracker
Liftr is a powerful indie app for the iPhone and Apple Watch focused on tracking strength training. The app is designed to help you track your lifting progress across different exercises. Features include:
Quickly switch between your workouts, seeing gorgeous charts, and tracking important goals
Add from a database of 240+ exercises & 150+ beautiful animations, or add your own custom exercises
Create re-usable templates with your routines
A refined journal and editing for workout sets, reps, and supersets. Now with the ability to specify between Warmups, Normal Sets, and more advanced types like Myo-Reps and more!
View progress for exercises and strength over time with graphs, charts, and personal records built-in
Apple Watch app to track full strength training workouts, iCloud backup support, Custom App Icons, rest timer, and more!
Liftr is available on the App Store for $1.99.
Runkeeper
Runkeeper creates its own map internally using the watch GPS, which aids in tracking your location and performance and, after some practice, removes the need for you to run with your iPhone.  Runkeeper has some nice customization options; the run screen displays the elapsed time at the top, but you may customize the middle and lower areas to display distance, current pace, average pace, average heart rate, and a variety of other information.
There are additional watch audio cues for custom workouts, race training plans, and running-for-exercise plans as well as improvements to trip syncing. The virtual race features of the app have been improved, and you can now see your results immediately after you finish.
Virtual races now have a Race Mode audio cue, so you can listen to race-specific information about the event you're running. It's now easier to select from a list of multiple teams and segments if you've registered for the same virtual relay more than once.
Adidas Runtastic
Runtastic is the ideal app for folks who enjoy exercising while listening to audiobooks or workout podcasts. For $1, you can download 40-minute stories using the Story Running feature. Your exercise ring goals are synced with the app, and you can perform any Runtastic activity right from your Apple Watch.
Runtastic offers a variety of premium memberships that give you access to advanced stats, nutrition information, and more, ad-free. The Adidas Runners Global community lets you participate in live virtual training sessions with captains and coaches around the world. A new Fit from Home challenge helps you boost motivation while under quarantine. For your tracking pleasure, the app now features 31 new sport types.
Streaks Workout
Streaks is compatible with almost every Apple device, and its clean, rounded icons and basic choose-and-swipe features make it an excellent choice for the Apple Watch. Choose a type of workout based on how long and intense you want to exercise and  Streaks will cycle between various activities with the number of reps you should be doing.
Updated versions enhance workout synchronization and display the currently playing song via the app music option, as well as the ability to control songs with explicit lyrics and create unique workout routines using your own images. Data is managed in a new Actions section, and WatchOS 7 and the Siri Start Workout shortcut have been incorporated.
Gymaholic
Gymaholic focuses on complex strength training that uses both 3D modeling techniques and augmented reality. You can edit your sets, track your heart rate, and add or remove exercises directly from the watch. This app is ideal for weightlifters and strength trainers who are primarily interested in their gains.
Updated versions implement a new automatic system for saving and syncing data where your changes appear on all devices via iCloud. You can now select from more activities and decide how the workout gets saved to your Health app. The app also features new rest time and cardio notifications. Redesigned features include an audio guide and auto-tracking, a new settings/database menu, a new stats system, the ability to save your workout as a PDF, and many more enhancements.
Carrot Fit
Are you seeking for a fun fitness app that will make you feel compelled to exercise? Carrot Fit is fun, but it may also assist you in adopting an active lifestyle by providing a series of smart workout options. The application cycles between 30-second sets for 12 distinct exercises, assisting you in adjusting to interval training.
However, the app's entertainment value comes from how it sarcastically tracks your weight and gives timely insults, bribes, and even some encouragement while you're exercising. Fun cat facts and app upgrades are some of the rewards, meaning that there is some motivation to keep using the service.